eBooks for your Lifestyle, Hobbies, and Personal Development
Life Balance eBooks provides an eclectic collection of quality eBooks, providing essential information.  We are adding new content to our site every week.
The eBooks we sell are of the highest quality, and must meet both quality of content, and must pass our editorial scrutiny to be offered to our customers.
The eBooks we have selected are in the most popular and in-demand categories.  Let us know about your interests, and the topics you would like to see by emailing ebooks@SpahoConsulting.org.   We want to hear from you.
Likewise, if there is something in particular you are looking for, let us know.  We have a huge collection of eBooks that have not been posted to this site yet, so it is very likely that the information you are requesting is in the queue for approval and publication.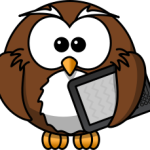 Our policy is to offer these eBooks at the lowest possible cost, and if licensing permits, to offer some of this material for free.  There are two things affecting the price: recovery of our expenses (we purchased this material for resale) and the author's required minimum price (a license requirement).   Whenever possible, we will offer free or reduced cost material to the subscribers of our mailing list, so be sure to sign up and opt-in.
At this time, the posting of comments to this site is suspended.  Our administrators have been getting hundreds of spam comments per day posted to the site, which not only takes many man-hours to wade through every day, but also amounts to a denial of service attack by locking out customers who wish to purchase from this site, or have a legitimate comment to post.
All communications should be through the administrator, and through the occasional surveys we solicit from our subscribers.
We welcome reviews of the content you have purchased from us.   Send your review to the administrator of this site at ebooks@SpahoConsulting.org
Rich and Barb Moyer
LifeBalanceNetwork.net